Christmas Blog train by ValC Designs et Pink Reptile Designs
Toot toot !!!!!
Here's a stop of the blog train of ValC designs and Pink Reptile designs!
You came from Anne's blog (

), so let me offer you this christmas card. You can directly print the card in A4 paper!
You can download it by clicking on the preview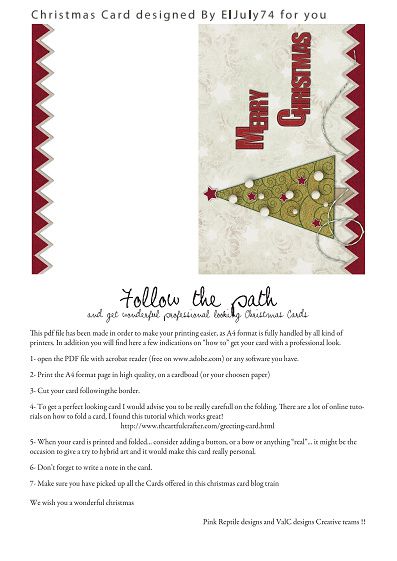 The card is made with "Cosy Christmas" by ValC and Pink Reptile: it's a really nice Christmas kit!! To discover it in the ZigZagScrap store...just click here (

)

The next stop is on the Suzy's blog (

)
Have a nice trip!